Faith and Family Review
July 16, 2012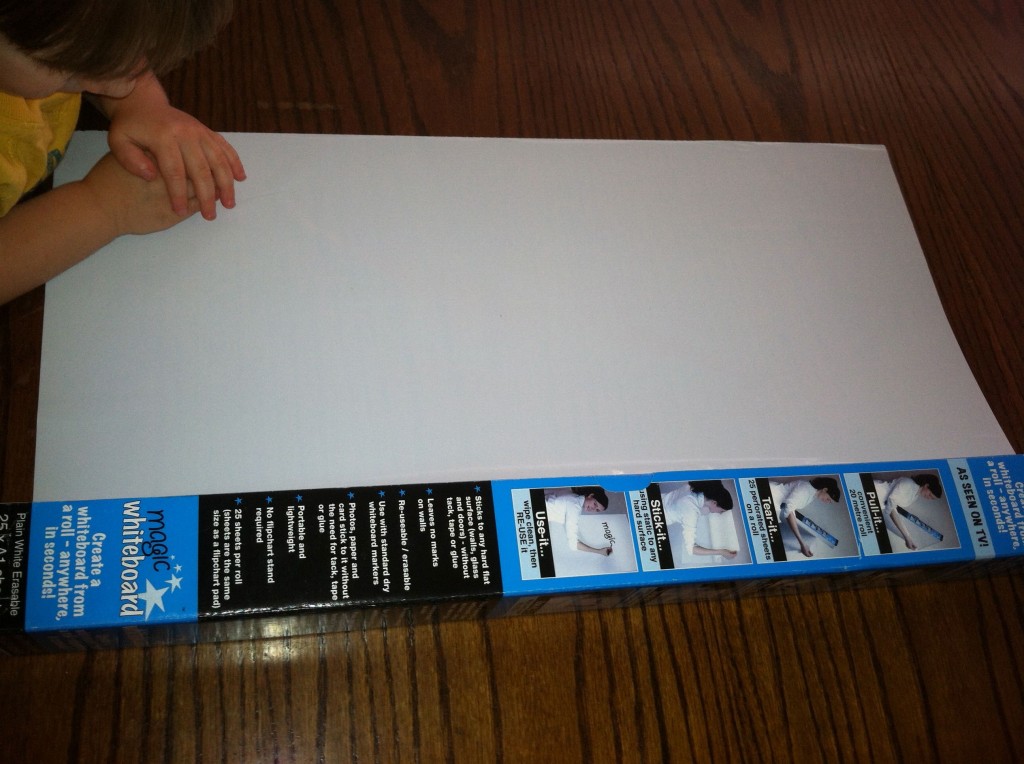 Our friend Theresa over at Faithandfamilyreviews.com reviewed the Magic Whiteboard last Wednesday and we're so happy to see how her and her family are enjoying it. In her post, Theresa posted pictures of her little boy who went from looking at the sheet in wonder, to smoothing its static filled surface across their table and then using it as his own personal creative space to let his imagination go crazy. We loved this because for those of us who have children, we know that it's not always easy to keep a child occupied during these summer days and we're glad to know that the Magic Whiteboard can be one of those tools you can use.
Thanks for the review Theresa!  We love hearing about how Magic Whiteboard static dry erase sheets are used to keep kids and parents entertained. Please share your comments below and send us your pictures to tell us how Magic Whiteboard has helped keep you and your family occupied during these hot summer days!
To see Theresa's review click here.